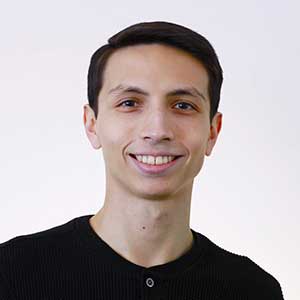 About
Based in Los Angeles, California, I'm a media designer specializing in visual communications, including brand systems and graphic design, UX/UI design, and front-end web development.
I offer an interdisciplinary arts and design background and a Bachelor's degree in Design Media Arts from the UCLA School of the Arts and Architecture. I currently serve as Communications Director and Media Designer for the UCLA Art & Global Health Center.
My work centers around branding and identity, custom-coded websites, and communication design. My skill set also includes photography, motion graphics, and illustration. I'm proficient in Adobe Illustrator, Photoshop, InDesign, After Effects, and XD, as well as HTML, CSS, JS, LESS, and SASS, among other software and programming languages.
I value the proliferation of vital information and revolutionary services. I work with individuals, organizations, and companies contributing to impactful education, equitable and sustainable development, and the advancement of human rights and global health.
Get in touch with me at ibaiseri@me.com.
View portfolio